Storage Solutions & Decorative Details​
Elements such as large drawers and roll out trays can help to greatly improve the function of your new kitchen. Additionally, decorative details like molding are often the elements that make the biggest visual impact in your space. Because these enhancements have a significant impact on the overall cost of your cabinets, it's important to keep them in mind as you budget for your project.
Below are 4 examples of the same kitchen floor plan, door and color to illustrate how different design elements can impact the cost of cabinets.​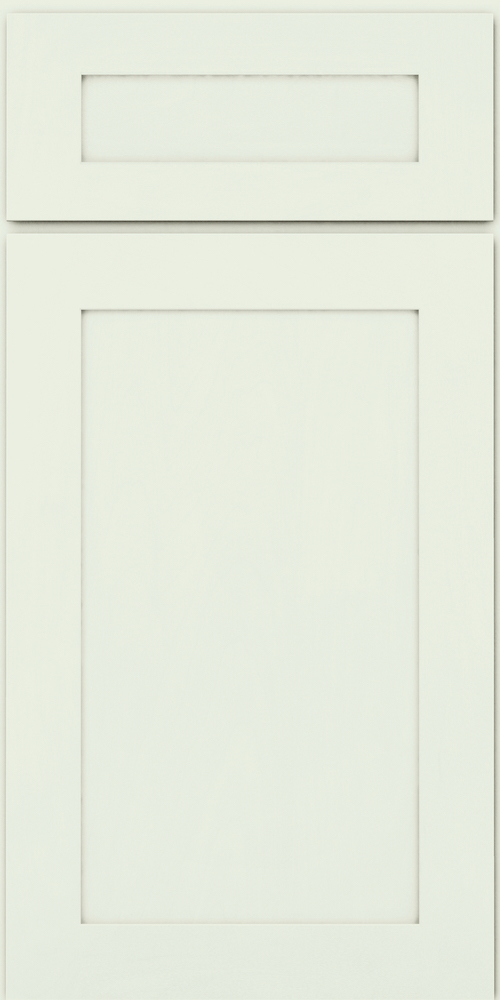 All pricing examples shown below use the same full overlay Shaker-style door with veneer center panel  in white paint .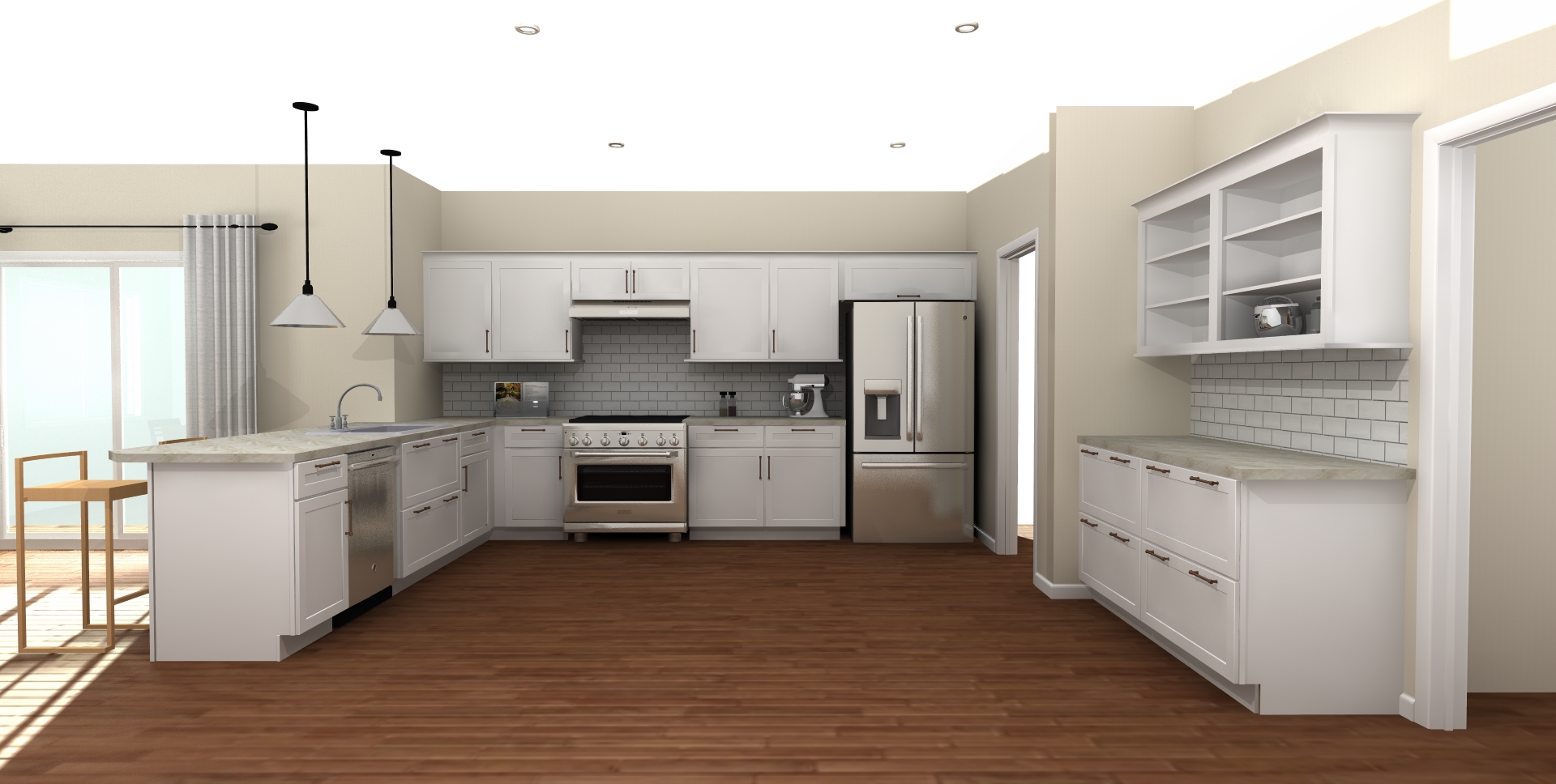 Layout A Highlights
Crown Molding​
Wall Top Hinge Cabinet​
Wall Open Cabinets​
Base Pots & Pans Storage
$14,000
Layout B Highlights
Stacked Crown Molding​
Cooktop Base Cabinet​
Tall Oven Cabinet ​
Open Shelves​
Toe Kick Valances
$17,000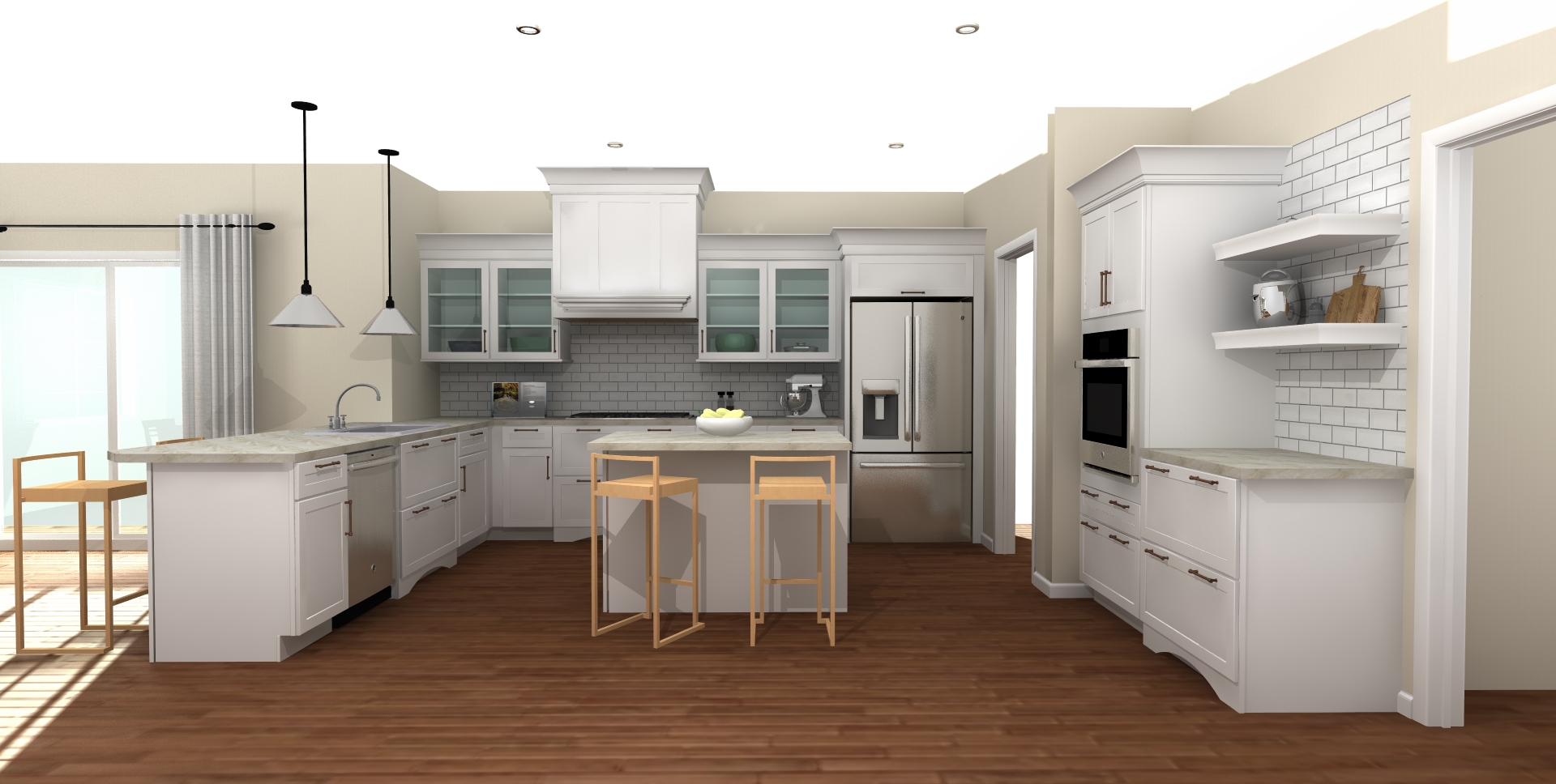 Deep Refrigerator Cabinet
Layout C Highlights
Glass Door Cabinets​
Decorative Range Hood​
Deep Refrigerator Cabinet​
Island With Seating
$23,000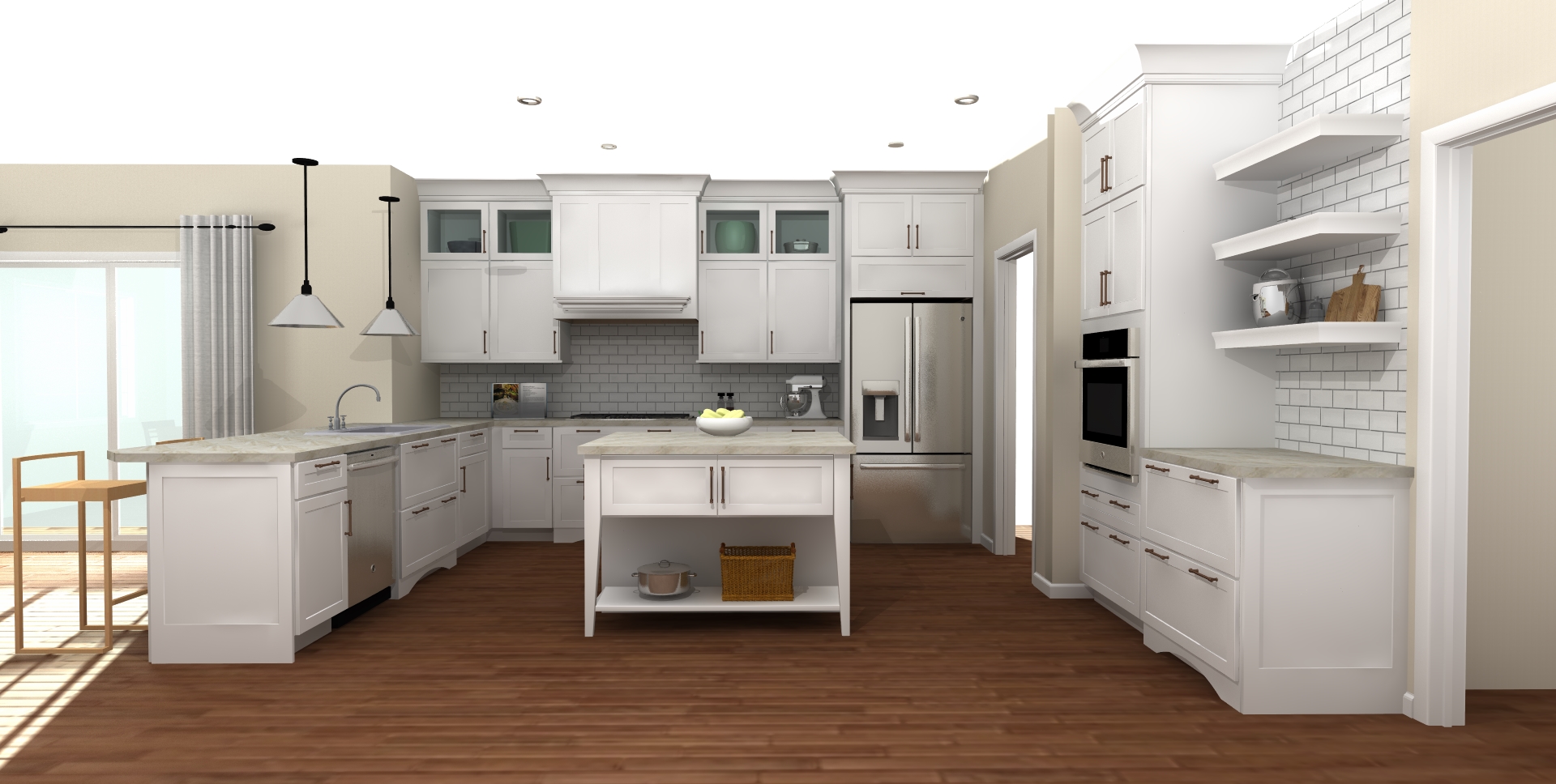 Decorative Kitchen Island
Stacked Glass Door Cabinets
Layout D Highlights
Decorative End Panels​
Decorative Kitchen Island​
Stacked Glass Door Cabinets​
Tall Stacked Cabinetry
$27,000