Thinking about selling your house?
These are your best bets for resale.​
Whether you're planning to sell your home as soon as your renovation is complete or you're looking to sell within the next five years, you are probably wondering about the best choices for resale. We've got you covered with these timeless door styles, finishes and features.​
"Buyers are looking for an updated kitchen, so it's an investment that will pay off when it comes time to sell your home. A few basic features, like specialty storage cabinets for cooking or entertaining, can set your home apart."
–Nicki N., realtor in Ann Arbor, MI
Top selling, timeless finishes.
​
The color of your cabinetry can singlehandedly make a buyer fall in love with your kitchen or make them move on to another property. By selecting a classic, neutral paint or stain, you'll not only be adding a timeless touch to your kitchen. You'll also be setting your home up for resale success when that time comes. The following are a few of KraftMaid's long-lasting, top selling finishes:
"Open, bright kitchens will appeal to buyers both in photographs and in person. Choosing bright options makes the space seem larger, especially if you have limited natural light in your kitchen. You can achieve that with lighting, light colored cabinetry, or both."
–Nicki N., realtor in Ann Arbor, MI​
Paints
| | | |
| --- | --- | --- |
| Dove White | Warm White | Pebble Grey |
Stains
| | | |
| --- | --- | --- |
| Barley on Maple | Husk on Rustic Alder | Driftwood on Maple |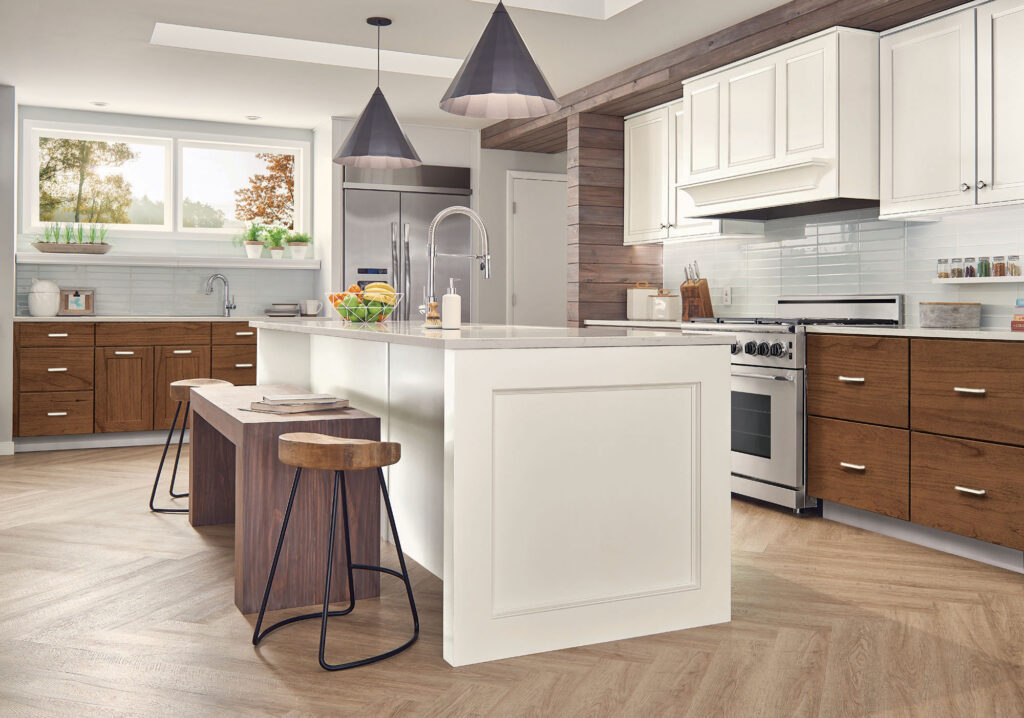 Sonora EverCore® | Dove White​
LOWER: Hayward Cherry | Husk​
Lasting Door Styles​
A kitchen's door style helps to define the overall style of the space—whether that style is traditional, contemporary or something in between. To maximize your kitchen's appeal, select a door style that can seamlessly fit in with its surroundings. A Shaker door style, with clean and simple lines, is often a great choice. ​
It's also important to balance the look of your new kitchen with the overall style of your home. As you move through your choices, make sure that the style of the kitchen isn't a mismatch with the overall style of your house. If your home is traditional, for example, then an updated, traditional kitchen is your best bet. 
"The style of your kitchen should blend into the style of your home. If it has a traditional exterior and interior, buyers will be looking for a traditional styled kitchen. It should enhance the home, not stand out."
–Nicki N., realtor in Ann Arbor, MI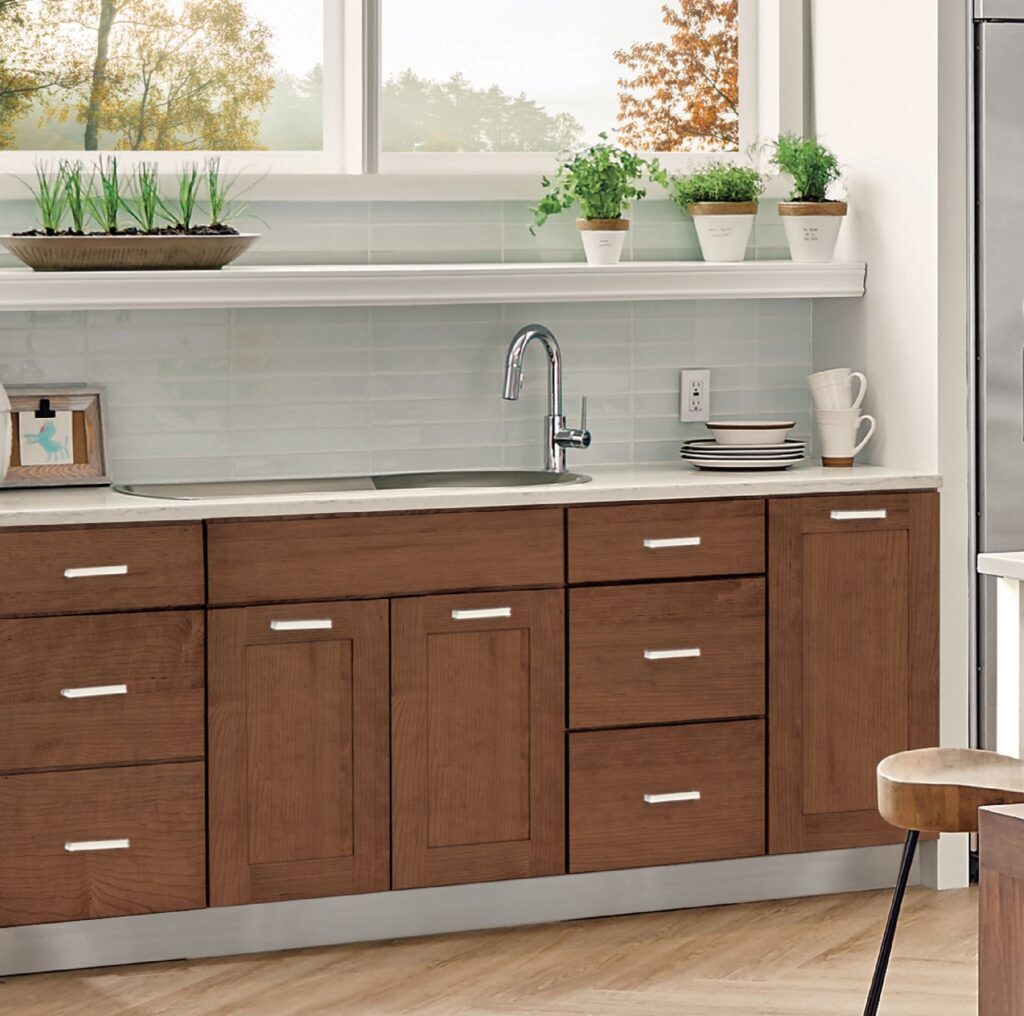 Hayward Cherry | Husk​